A
Complete Arsenal of Powerful Information On How To Make More Money As A Professional Musician - By An Expert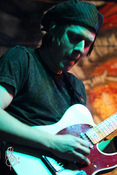 "Steve Nixon's Music Career Mentoring Program is an amazing tool and a valuable asset to anyone aspiring for more in the music business. His experience shines and he has deeper incite and more 'How To' than I had ever imagined.  Steve has created the most important mentoring session I've had in years. In just a few weeks my business has exploded and more leads continue to come in everyday."
Elite Music Career Training
Steve Nixon offers private music career development lessons.  He has helped hundreds and hundreds of musicians further their goals and careers in music.
 Questions?? 
info@freejazzlessons.com or 415.851.5299
 
Sample List of Topics Covered
How to leave your day job behind forever and STILL PAY THE BILLS!
How to set and ACHIEVE your music career development goals. 
GETTING GIGS specifically as a frontman
Getting gigs specifically as a sidesman
How To Seek and Find National Level Touring gigs
Using the internet to efficiently advance your music career
How to create your own musician specific website in order to sell and advance your career.
Multiple ways to Self Promote via the internet
Networking effectively both in person and over the internet (there's a difference!)
Building your image and reputation in the music business as "the go to guy".
Creating and tailoring your promotional materials to produce the results you want
How to record effective demos, CD's, DVD's and other listenable merchandise at any budget level
How to develop and sell merchandise to create extra income (there is a right way and a wrong way)
How to get great music jobs in performance, songwriting, production, recording, and arranging
How to get other musicians to hire you to play for them
How to get others musicians to hire you to play on their recordings
Build and run a profitable music teaching business (hint: most instructors run their business ineffectively)
How to find music students
How to acquire better performance skills
How to negotiate anything in the music business
Dealing with performance and contracts ( I will send you examples of my own personal contracts)
How to attract an audience and develop a fanbase
How to develop amazing stage presence
Financial Management for musicians (this information by itself could make or break your career)
Taxes for the musicans (tons of incredible tips to save money)
Time Management (how to maximize your time to it's greatest potential to get the results)
How to overcome self-limiting beliefs
and much, much, much more........
    Steve Nixon is a world touring keyboardist and music career consultant.  He holds a B.M. from the Berklee College of Music.

His performance credits include
4 time Grammy Award Winner Buddy Guy,
2 time Grammy Award Winner Koko Taylor
Grammy Nominated musicians such as Lonnie Brooks, Shemekia Copeland, and Tab Benoit.
His playing has recently been seen on NBC, ABC, WGN, and heard on the nationally syndicated NPR radio program "All Things Considered", and Chicago's own XRT, and WLUP "The Loop".
Steve has  shared the stage with artists such as B.B. King, Wyclef Jean, Taj Mahal, Bernard Allison, John Lee Hooker Jr., and Liquid Soul.
Steve has also actively performed with Ronnie Baker Brooks, Kenny Neal, Floyd Taylor, Jellybean Johnson (Morris Day and the Time & Janet Jackson).
Why Study with Steve Nixon?